16 janvier 2014
! Welcome !


Florence Heyer (special effect-) make-up artist, costume creator and model.
Please visit my facebook page to see my work
Florence Heyer FX

Download my curriculum vitae (german version, April 2015)
---

Read my presentation book with my Master's videos in july 2012 here :

clic to enlarge
Some of my videos (up to 2010)

Florence Heyer, Nettelbeckstraße 1, 50733 Cologne - 0049+160/6458801 - contact@florenceheyer.com

Exclusion de responsabilité
Florence Heyer décline toute responsabilité (y compris en cas de négligence) qui pourrait naître de l'accès, respectivement de l'impossibilité d'accès à tout ou partie du blog, ou encore de l'utilisation qui en serait faite. L'accès au blog et son utilisation ainsi que la sauvegarde et l'archivage des données transmises ne sont pas garantis. Le blog contient des liens avec des sites de tiers qui ne sont ni exploités ni surveillés par Florence Heyer. Aussi, cette dernière décline toute responsabilité quant à leur contenu. Ce déni de responsabilité s'applique également au respect des dispositions légales relatives à la protection des données par les exploitants de ces sites en réseau.
Transfert de données via Internet
Dans la mesure où il constitue un réseau ouvert accessible à quiconque, Internet ne saurait offrir un environnement sécurisé. Quand bien même la transmission des paquets de données individuelles est effectuée en principe sous une forme cryptée, cette procédure ne vaut ni pour l'expéditeur ni pour le destinataire. En outre, il peut arriver, même si l'expéditeur et le destinataire se trouvent en Suisse, que les données transitent par des pays étrangers connaissant un niveau de protection des données inférieur à celui de la Suisse. Dès lors, je décline toute responsabilité quant à la sécurité des données durant leur transfert via Internet.
Aucune procédure dinjonction de payer / sommation ne sera effective sans prise de contact direct. Je décligne tout payement sans prise de contact.
01 juin 2013
For the next three months, I will be learning at a hairdresser's studio to prepare my studies of special make-up. It is the Studio Peter Steimel in Cologne, a great and highly professionnally working studio, where I wish to see the most important things of hair cutting in the best conditions (= great coiffeurs!).
These are some practices I did for the first time :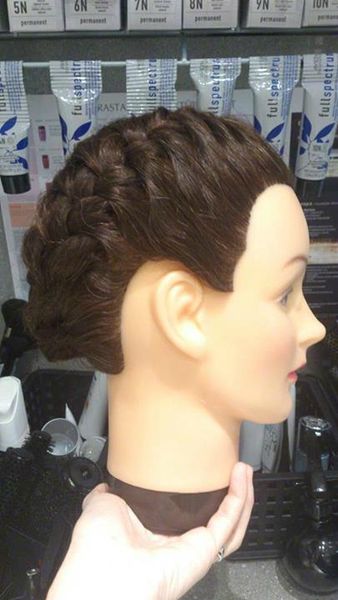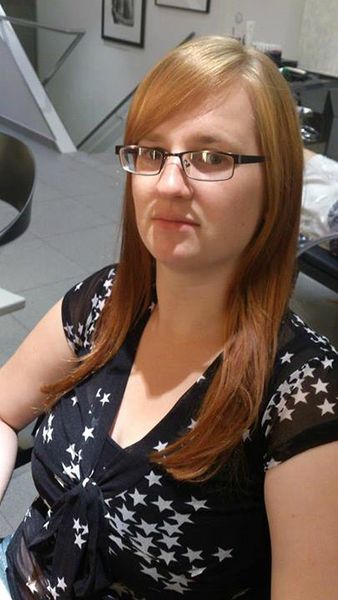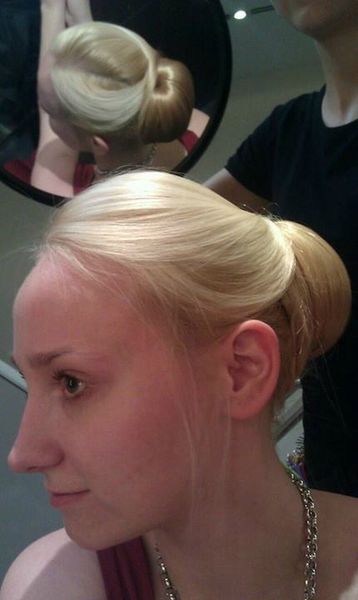 This here was a hairstyle I saw when a collegue was creating it for a client. I watched, drawed for not loosing the information and tried some days after on a modell who cale for a haircut anyways. :)

This is what I already did before :

Styling the wig for the Juliet costume, a project that you can see here, on facebook.com/bakka.cosplay.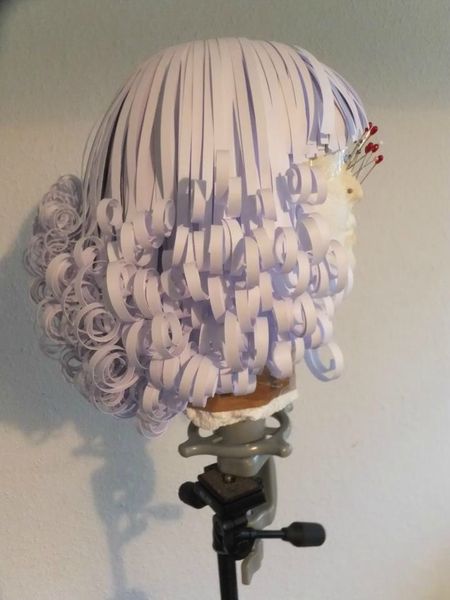 A wig made with paper only.
11 avril 2013
Here are some work in progress pictures from the Romeo+Juliet project for may 2013. When you want to see every step of progress, visit my costume page and go on the album Romeo+Juliet 2013.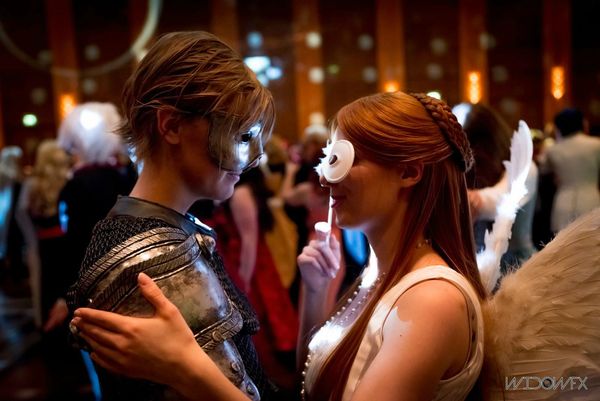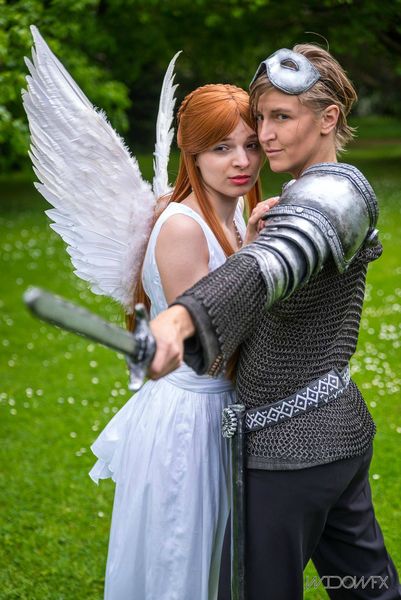 pictures : WidowFX Photography
---
Work in progress pictures :



Stitching the belt on reinforced quality fabric-leather with DMC thread.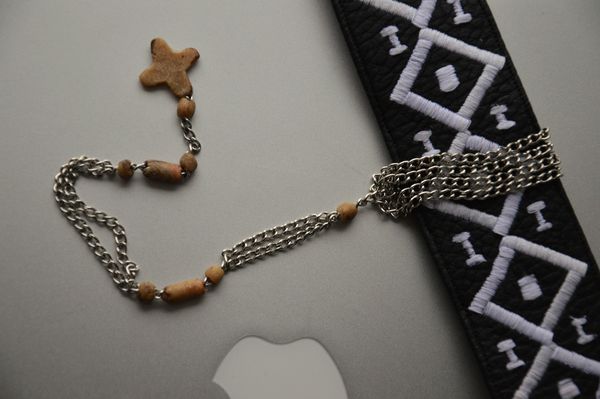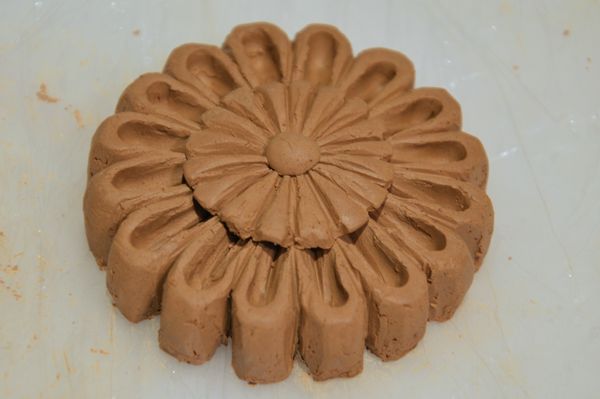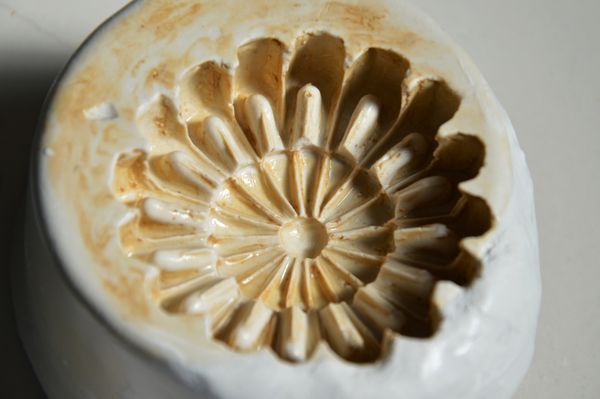 This time I tried doing the positive with wood glue and this is how this turned out. Wood glue did great covering jobs, but it's also possible doing positive forms with it.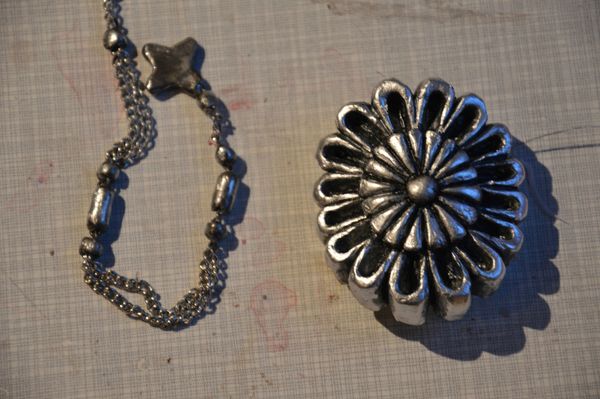 Left : chain and pearls of Worbla's Finest Art
Right : Wood glue positive with varnish and acrylic paint.

Testing the right colour and thickness for the chain mail.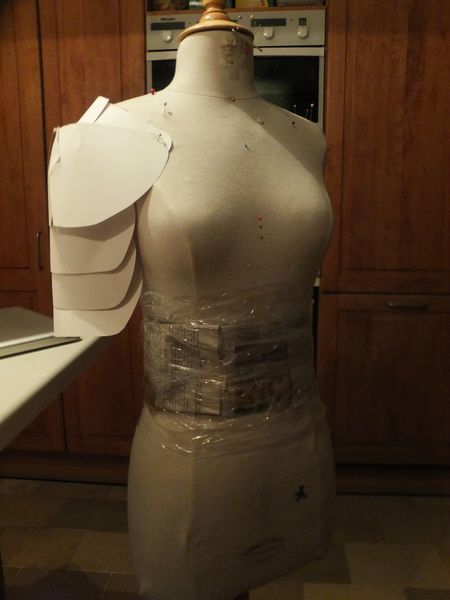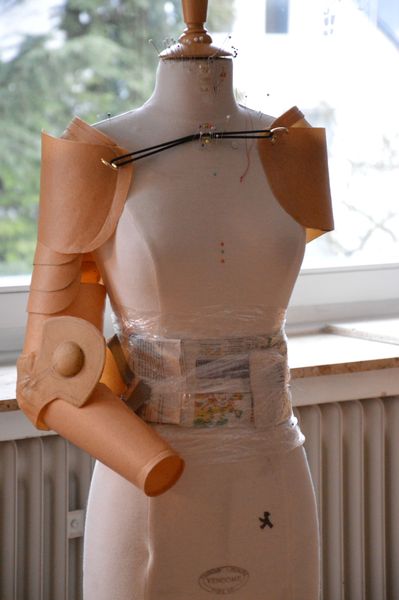 Testing the proportions with rigid paper, then beginning with Worbla's Finest Art.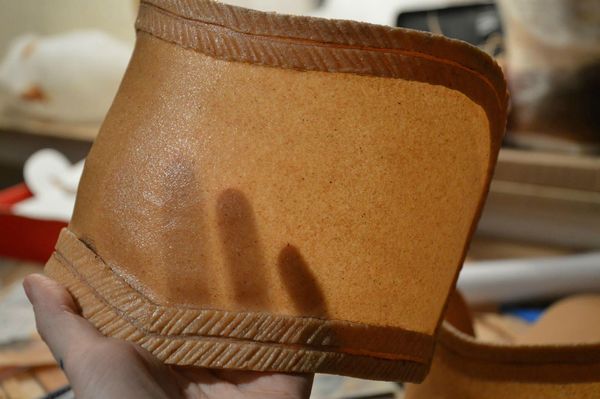 Applying the third layer of varnish.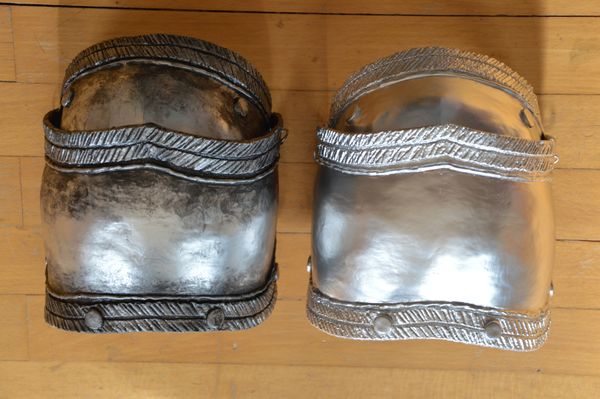 I added acrylic for more texture and for sculpting the forms.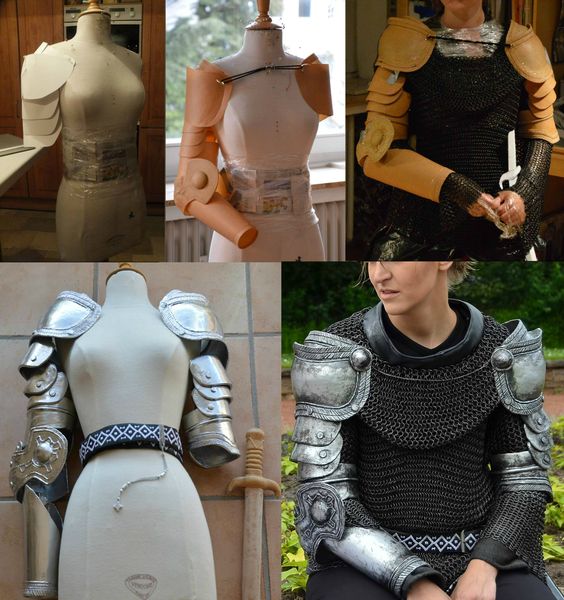 A quick Work-In-Progress ensemble.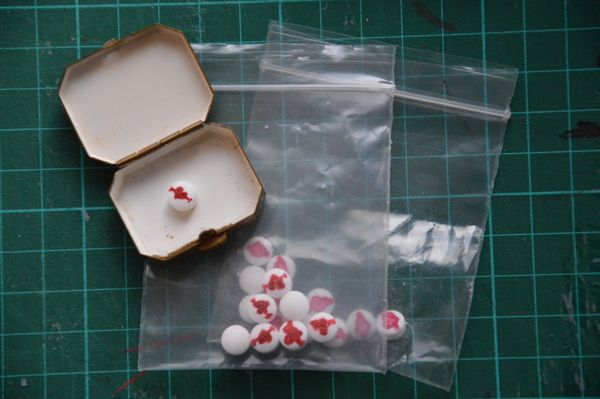 Some props. Mercutio gives one of them to Romeo in the movie (edible paint / acrylic paint on mint drops)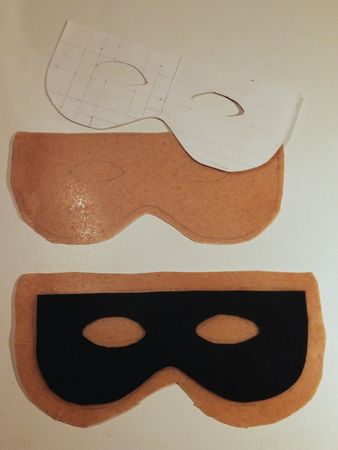 Calculating the proportions of the mask and making it with Worbla's Finest Art.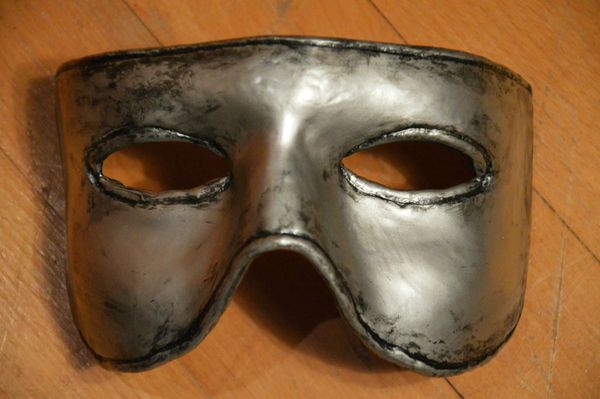 FInished mask formed on a styrofoam head, then on my own face.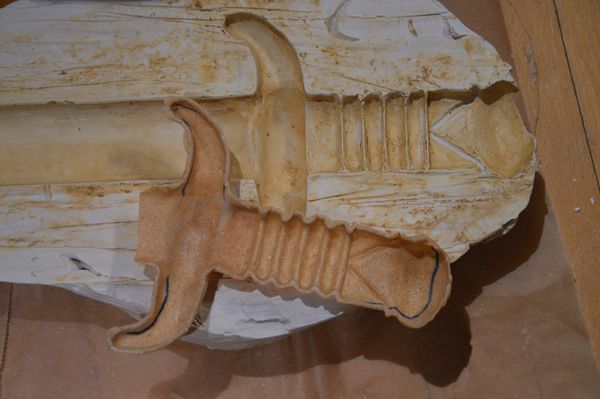 Molding halb of the sword with Worbla's Finest Art out of a plaster negative.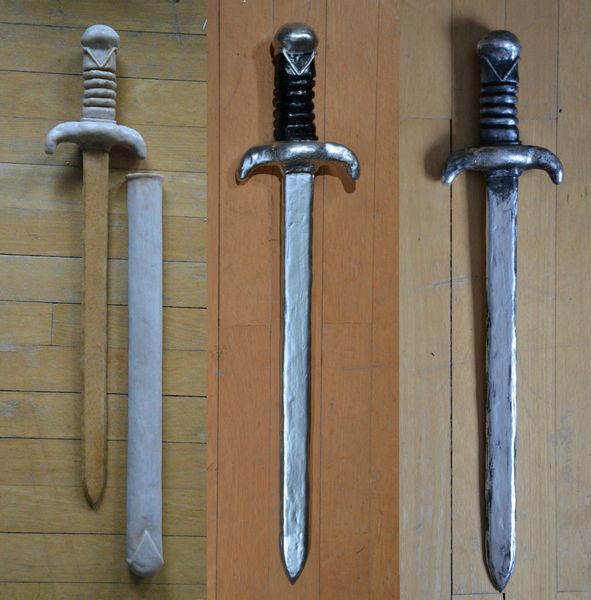 Combining three layers of rubber foam of different sizes and two layers of WFA for the sword.
Juliet's costume :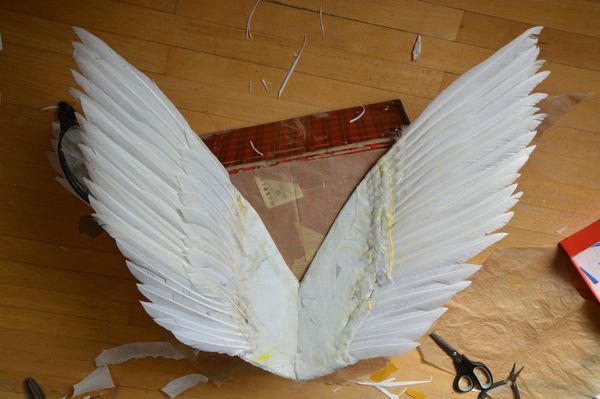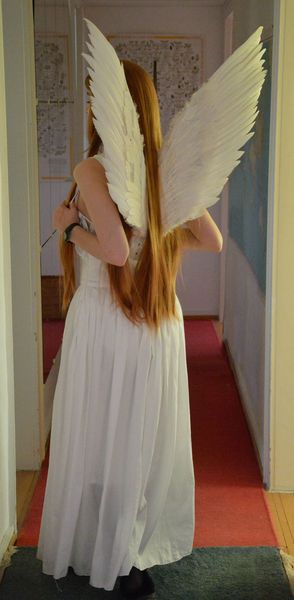 Left : Testing the fitting of the finished wings.
Right : Cleaning the wig's hair with hair glue and hair gel.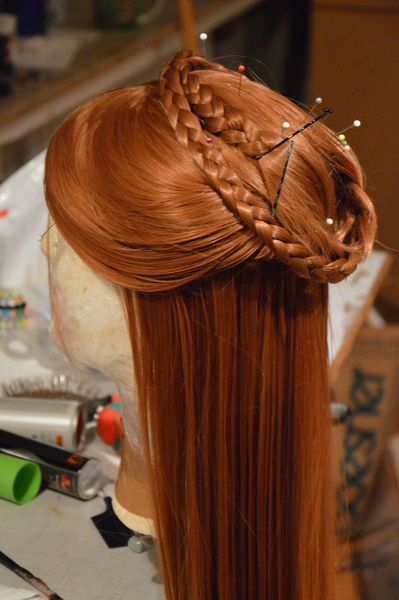 Nearly finished wig styling
18 mars 2013

Preview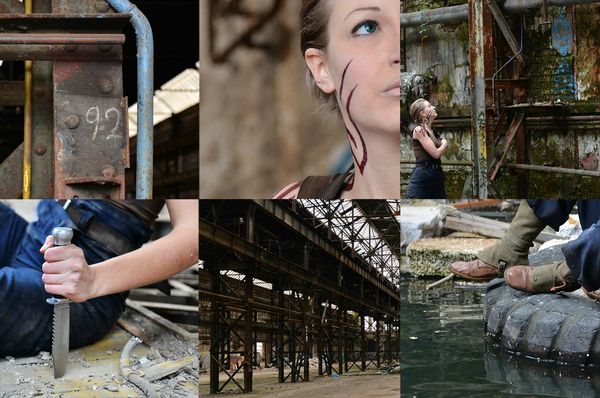 photos : Dominik Huppert / WidowFX Photography, january 2013 in Trier, Germany

Making-Of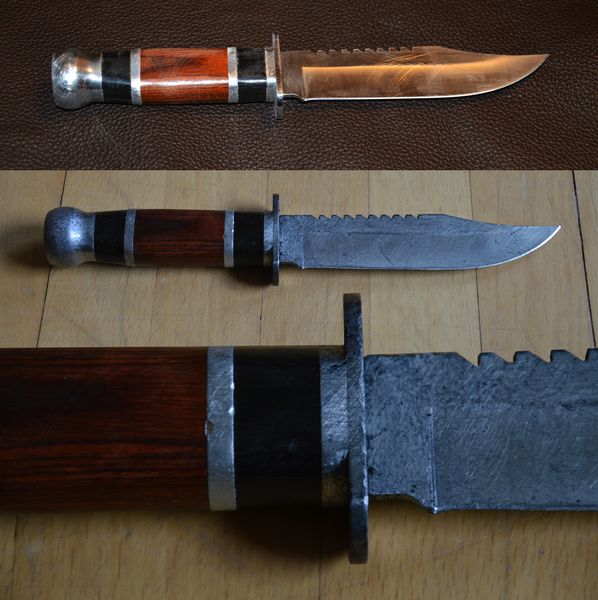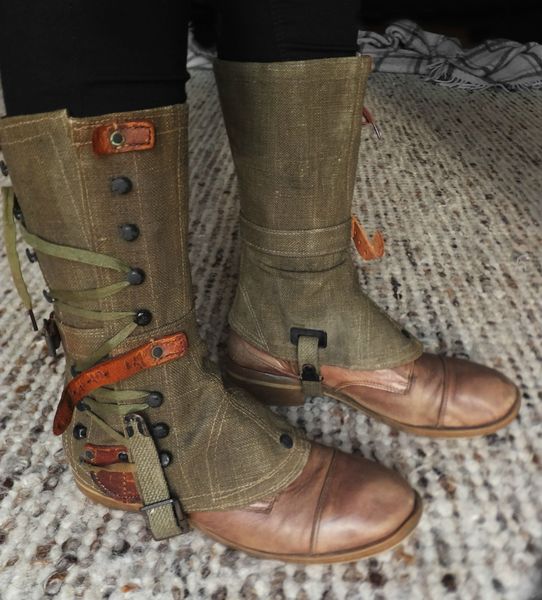 Working on the knife to make it look used (to be continued for the next shooting).
These are gaiters of World War I, I found them on a flea market in Clermont-Ferrand.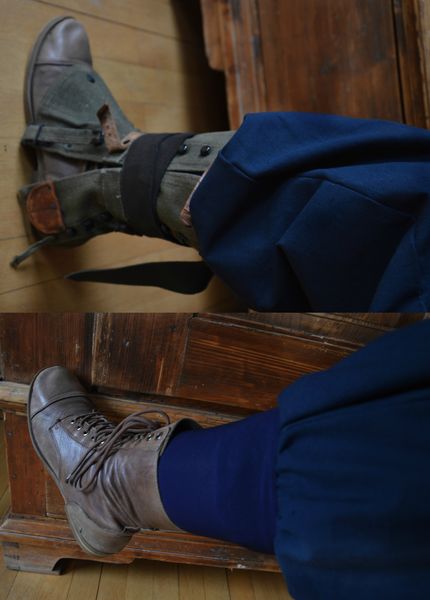 My technique to disable the thousers to move too much where they are not meant to go.
Making an old-looking leather by sanding and applying shoe polish.
Shooting

The woman I personify is Martel, a former soldier from the series 'Fullmetal Alchemist'. I wanted to stay in this rough nature of character in all details ; make-up, poses, colour and texture of the fabrics, the shooting location etc.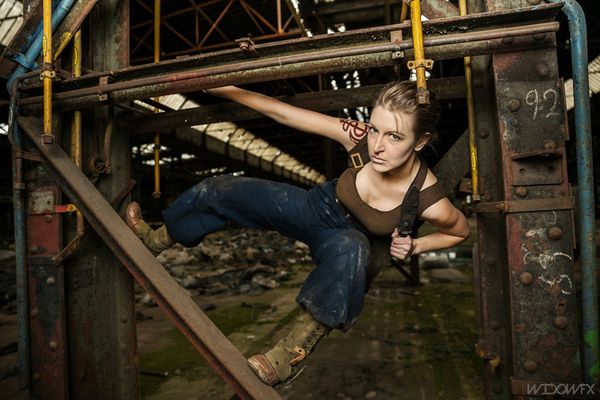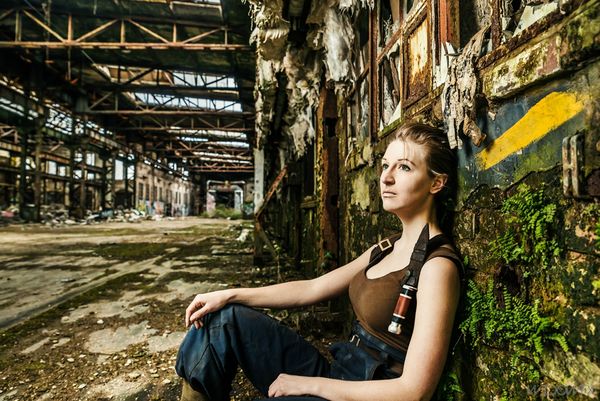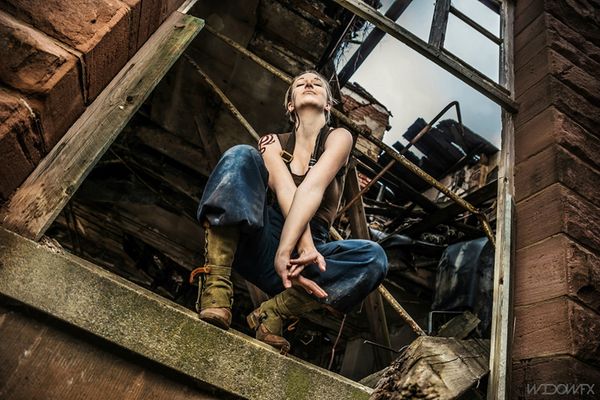 photos : Dominik Huppert / WidowFX Photography, march 2013, Trier (Germany)
20 janvier 2013
These are the photos of my renewed King of Xerxes. Shooting in Trier, 20th january 2013. Thanks to Dominik Huppert from WidowFX Photography, this shooting got some flair of royal epicness. ;)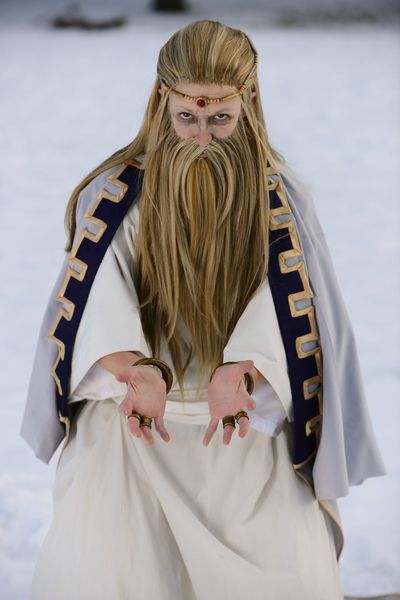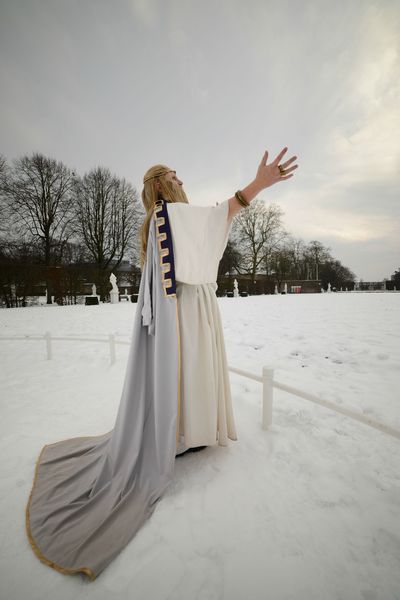 photos : Dominik Huppert / WidowFX Photography, january 2013 in Trier, Germany


07 décembre 2012

As I hate being stressed in summer so I realise my costumes over the whole year. This entry shows a general status of different costumes I do at the moment.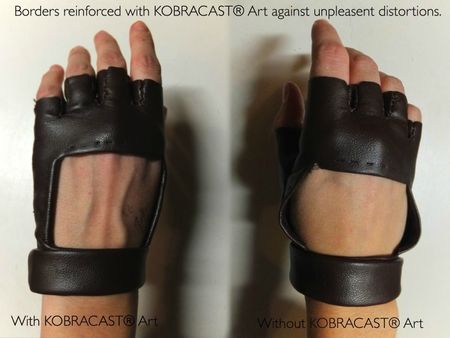 Worbla's, KobraCast and Worbla's Deco Art
Since the moment I discovered the thermo plastic materials Worbla's Finest Art and Kobracast Art, I see an endless amount of possibilities of realising my projects. Here, I simply used Kobracast as reinforcement for gloves.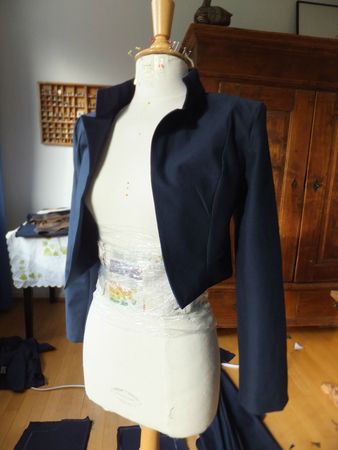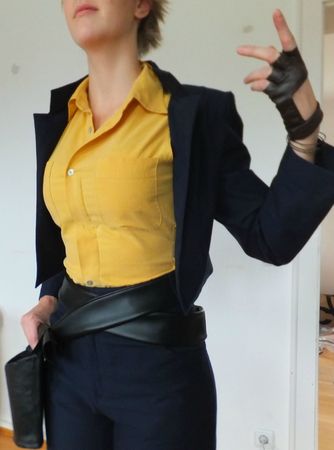 The nearly finished parts for Pinako (Fullmetal Alchemist) : throusers, blouse, jacket, gloves, quiver.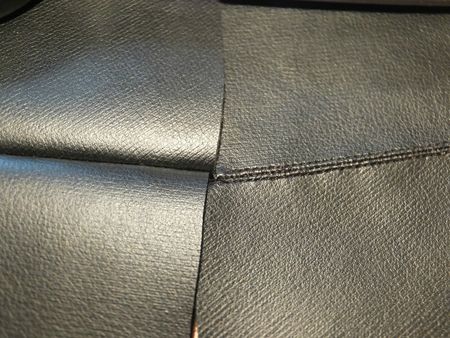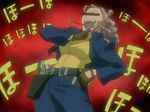 Leather sewing with my normal material I use for working fabric. It works better than expected.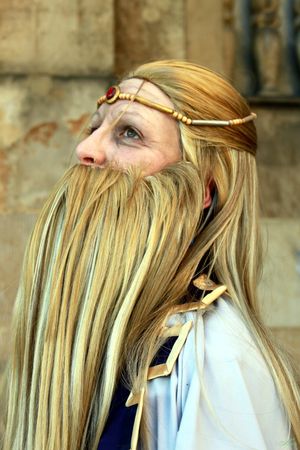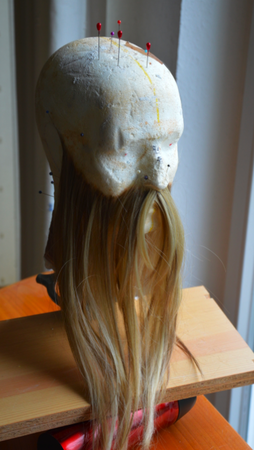 A new beard for the King of Xerxes from Fullmetal Alchemist, a costume made in summer 2012.
I wasn't satisfied and couldn't do what I wanted due to lack of time so I make a new more detailed one now. This is the second one :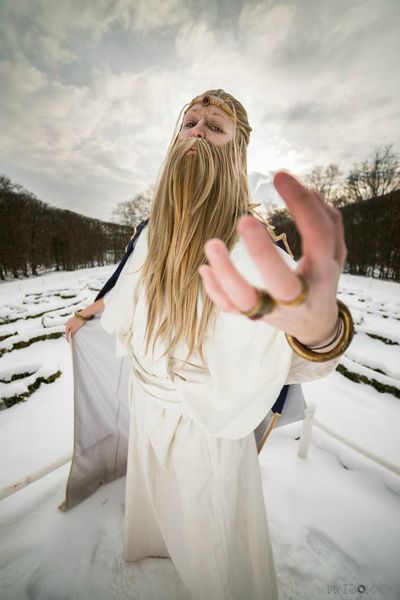 shooting with WidowFX Photography in Trier, 20th january 2013.
I could have done the lower cheeks... unfortunatly, I didn't make it with the reference, too bad!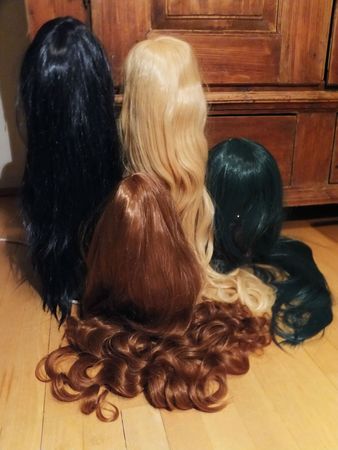 Bottles of latex of different thicknesses and colours for three other projects, p.e. a copy of a knife so I can enter with it into convention with weapon checks. And wigs for different projects which will be styled and/or cut.
And a little additional photo : My costume for my family's Christmas evening in a 1920s theme. This has been taken later in the evening without feathers and accessoires. ;)
More soon.
30 octobre 2012
Since I want to enter the Special Effect School in Cologne in october 2013, I want to learn during an internship at a hairdresser's saloon.
I searche for great hairdresser, because I need to know that they are very professionnal. I would do anything as long as there is something important and interesting to learn for my way to be an special effect artist. The school is very expensive and professionnal. I want to enter this school with as much knowledge as possible to built on right at the beginning.
I send applications and even went to present myself in Cologne. Here you see my CV and letter on satiné paper, enlarged removable photo, visiting card, a protective jacket to protect everything in a hard cover envelope. I think this is quite clean. ;) Here it is :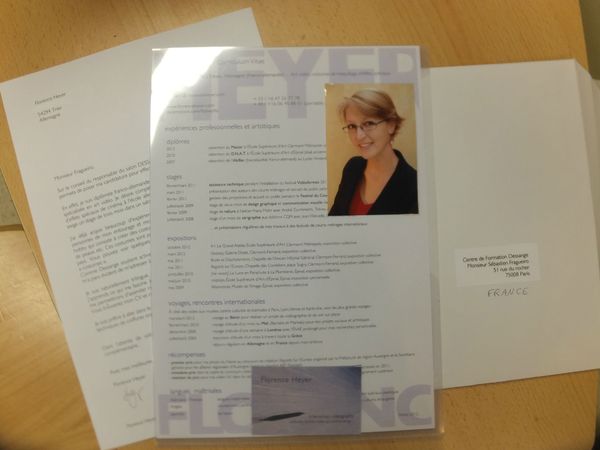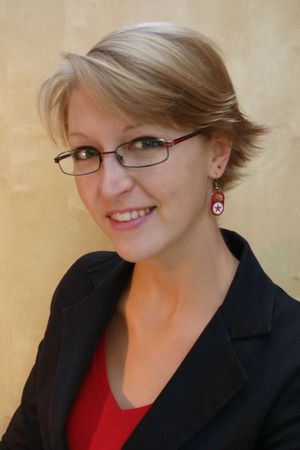 I hope they like what I show.
At least on thing is for sure : the presentation is neat and respectful. I really want this to go well so I can begin to work and learn!!
We will see.


17 octobre 2012
Again I realised some sketchbooks for notes and ideas. It is a relaxing type of work.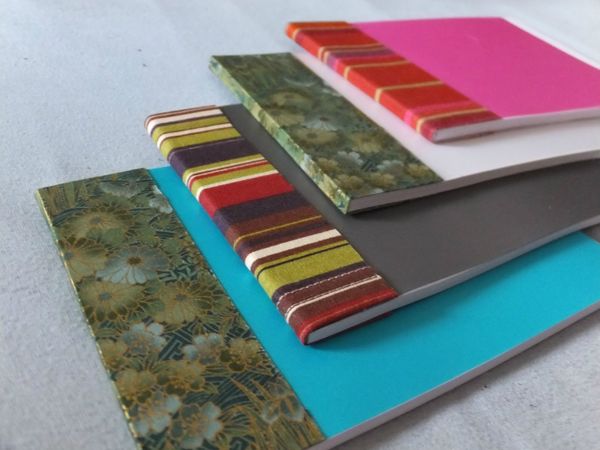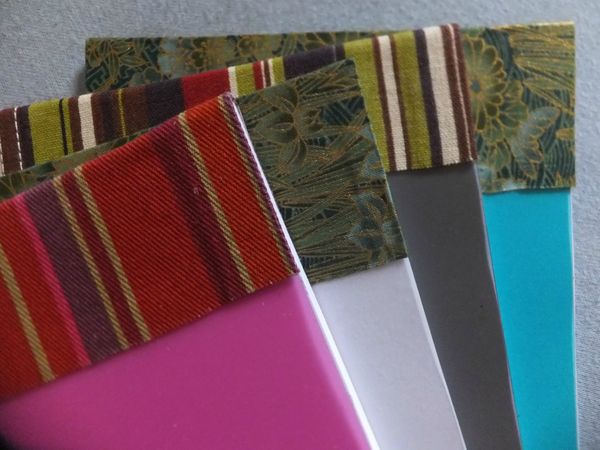 This time I used a kinf of fabric used for sunprotectors on a balcony. The cover ist thicker paper with a layer of plastic used for file folders.
10 octobre 2012
Some costume projects from summer 2012 :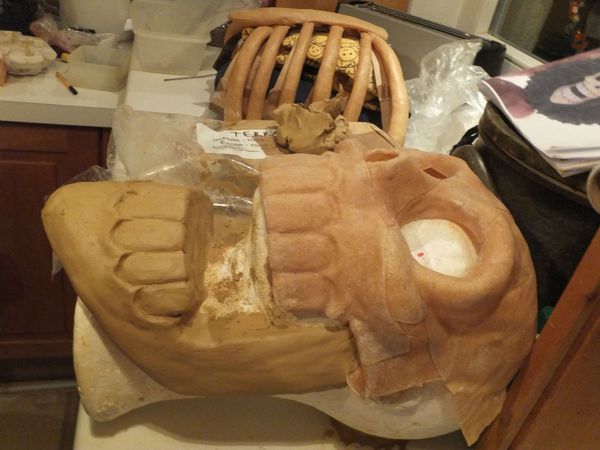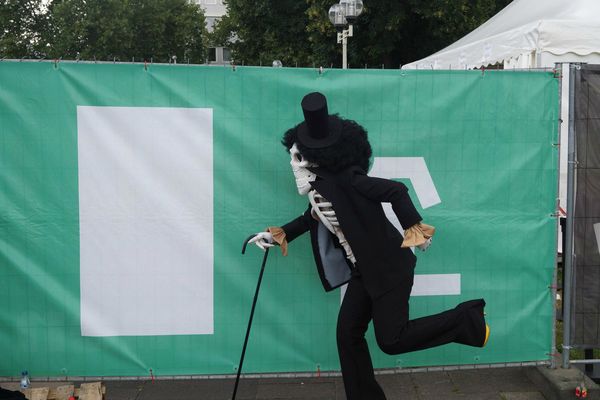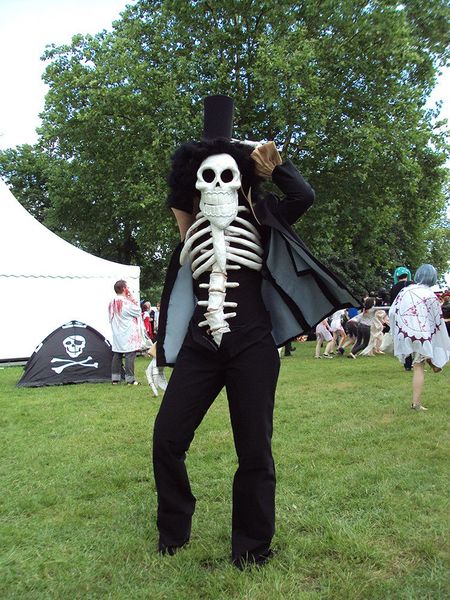 photos : passegers on the convention AnimagiC in Bonn, Germany
An old royal man. With a wig as a beard... ;D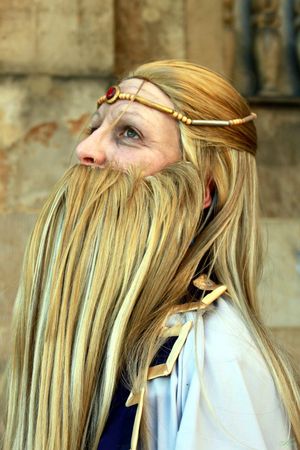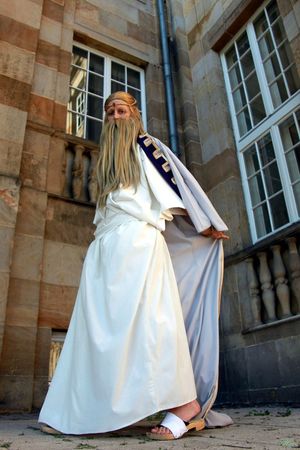 photo : Hao


photo : Leszek Burakowski
This other thing in the flask is done by another costume-maker.
26 septembre 2012
This is the booklet that I send with a DVD to show my videos. This on was for the Creux de L'Enfer in Thiers, France.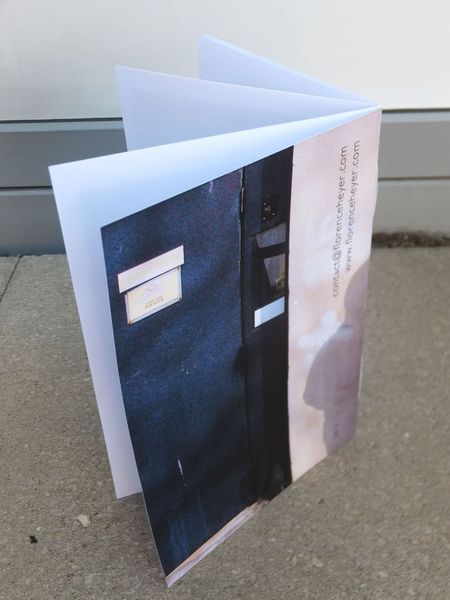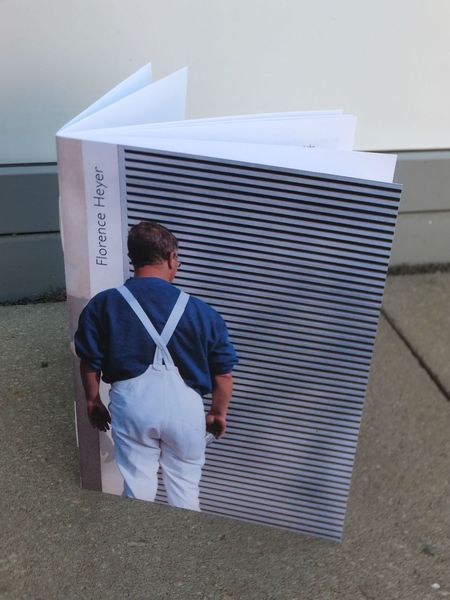 Au Havre :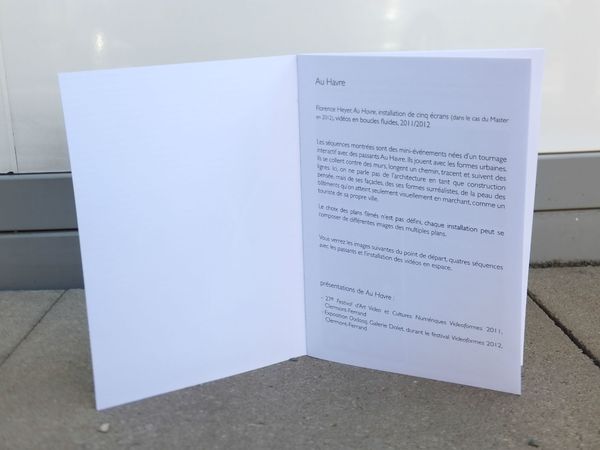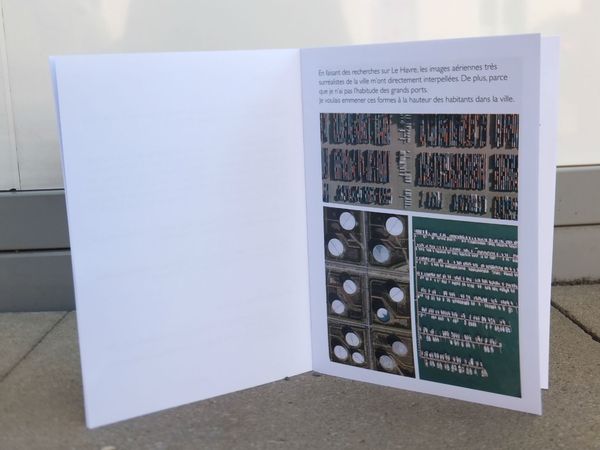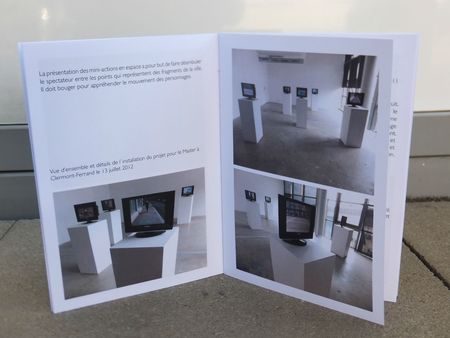 respirations :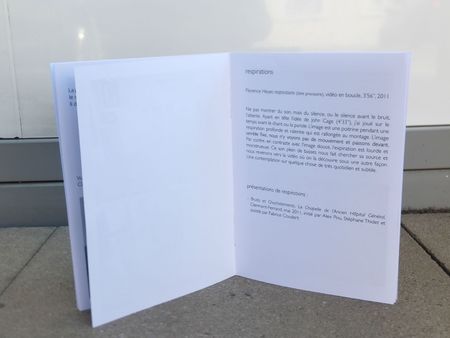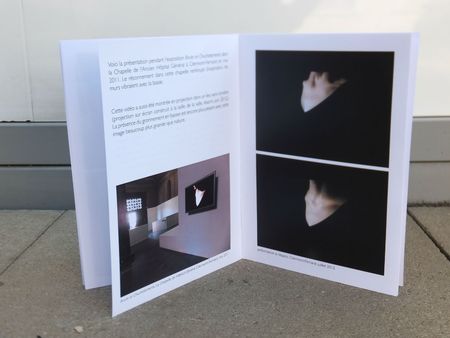 clic :