Here are some work in progress pictures from the Romeo+Juliet project for may 2013. When you want to see every step of progress, visit my costume page and go on the album Romeo+Juliet 2013.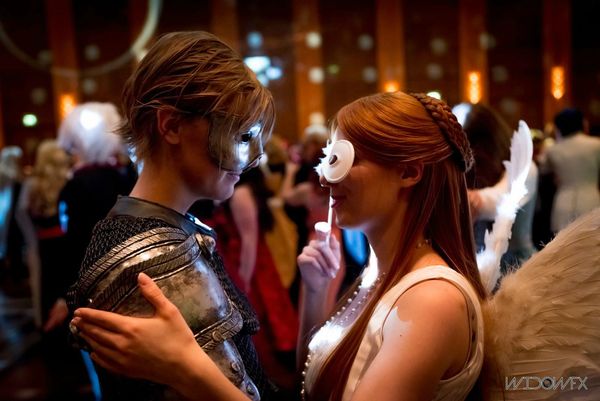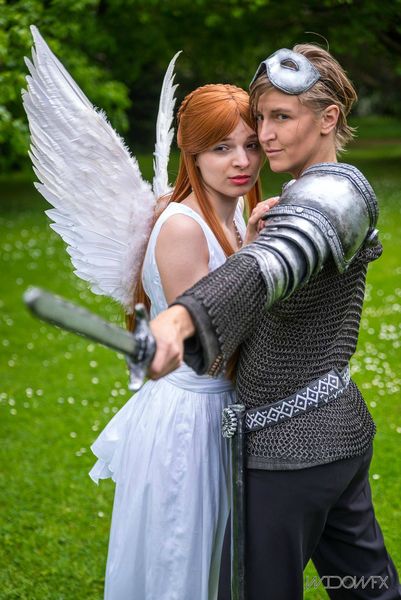 pictures : WidowFX Photography
---
Work in progress pictures :



Stitching the belt on reinforced quality fabric-leather with DMC thread.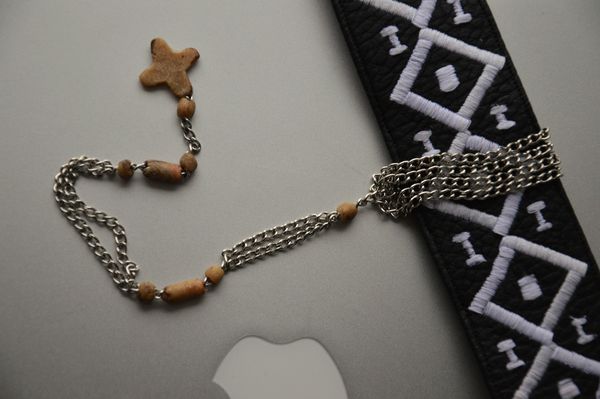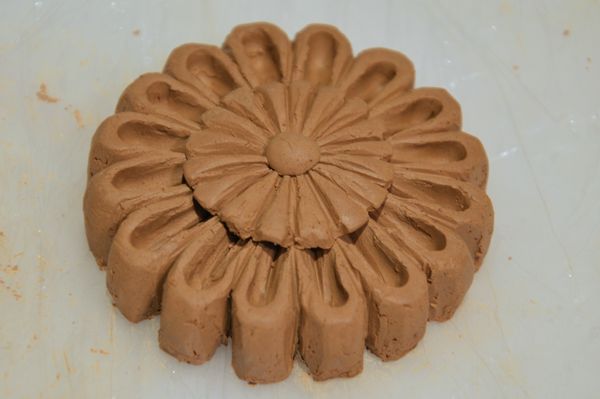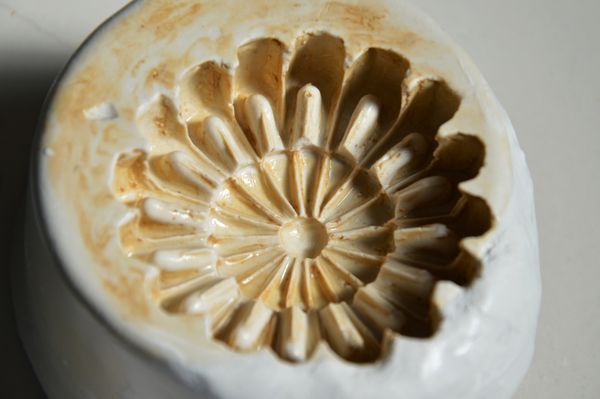 This time I tried doing the positive with wood glue and this is how this turned out. Wood glue did great covering jobs, but it's also possible doing positive forms with it.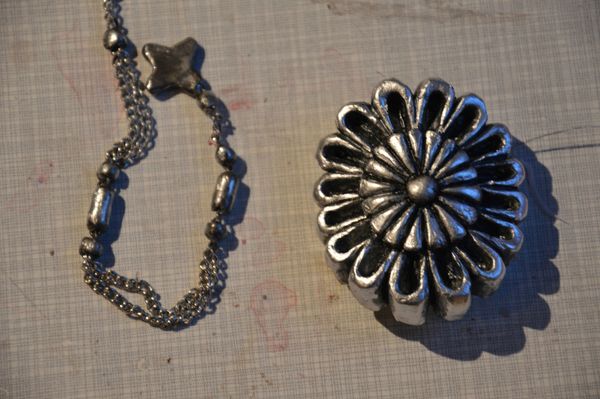 Left : chain and pearls of Worbla's Finest Art
Right : Wood glue positive with varnish and acrylic paint.

Testing the right colour and thickness for the chain mail.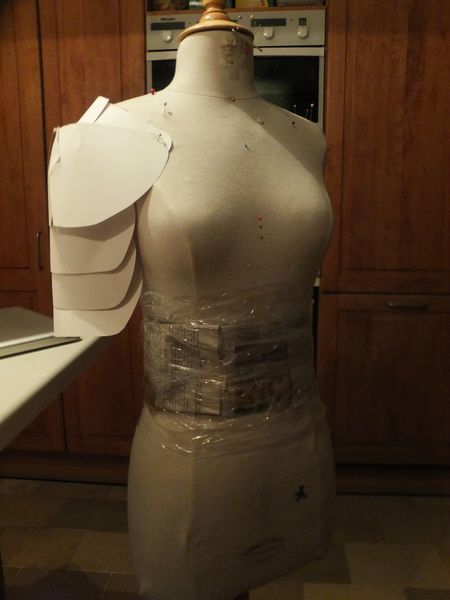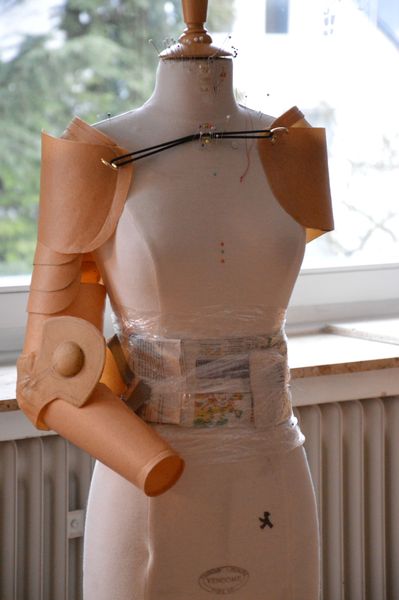 Testing the proportions with rigid paper, then beginning with Worbla's Finest Art.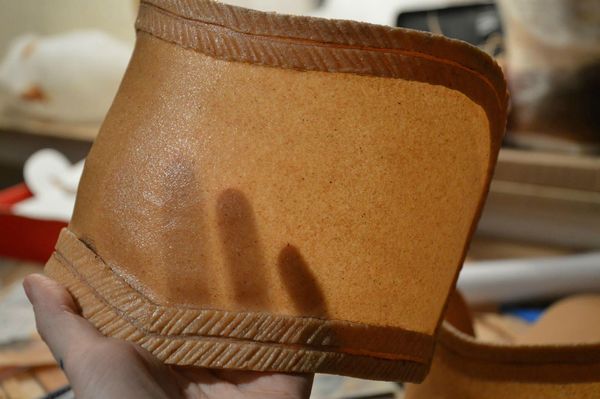 Applying the third layer of varnish.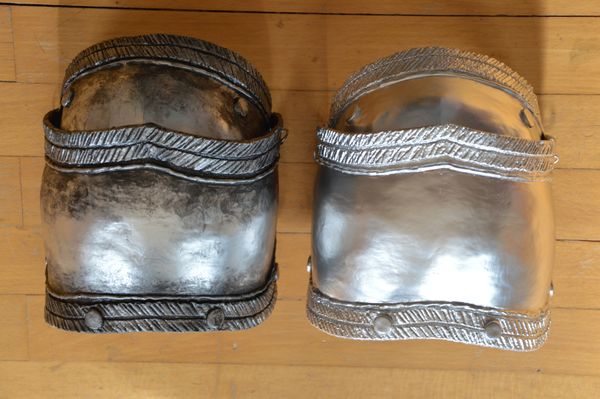 I added acrylic for more texture and for sculpting the forms.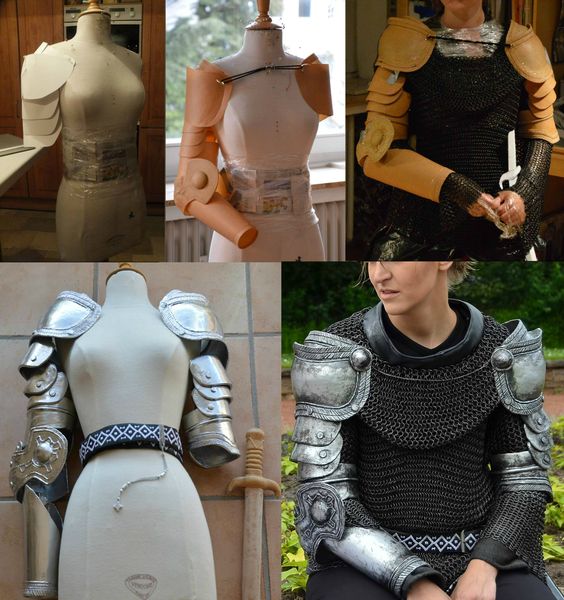 A quick Work-In-Progress ensemble.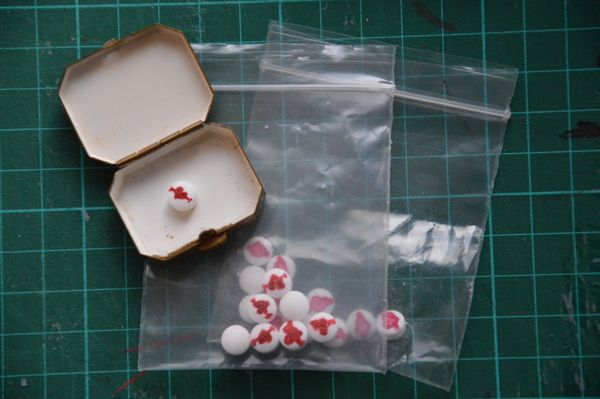 Some props. Mercutio gives one of them to Romeo in the movie (edible paint / acrylic paint on mint drops)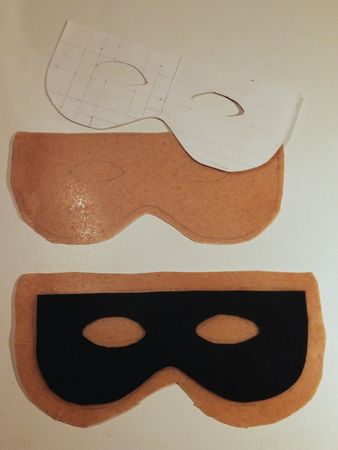 Calculating the proportions of the mask and making it with Worbla's Finest Art.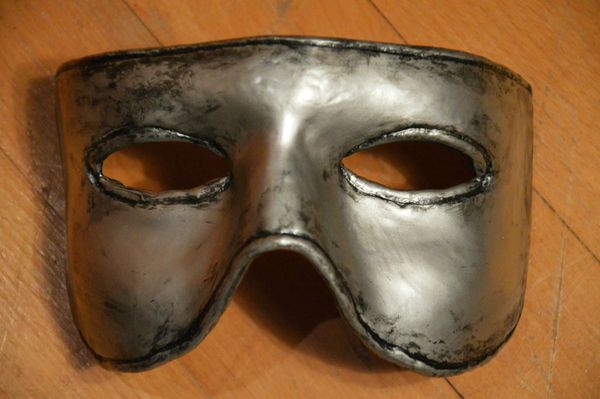 FInished mask formed on a styrofoam head, then on my own face.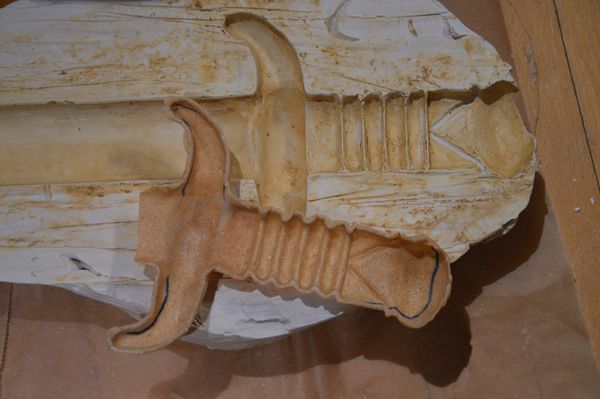 Molding halb of the sword with Worbla's Finest Art out of a plaster negative.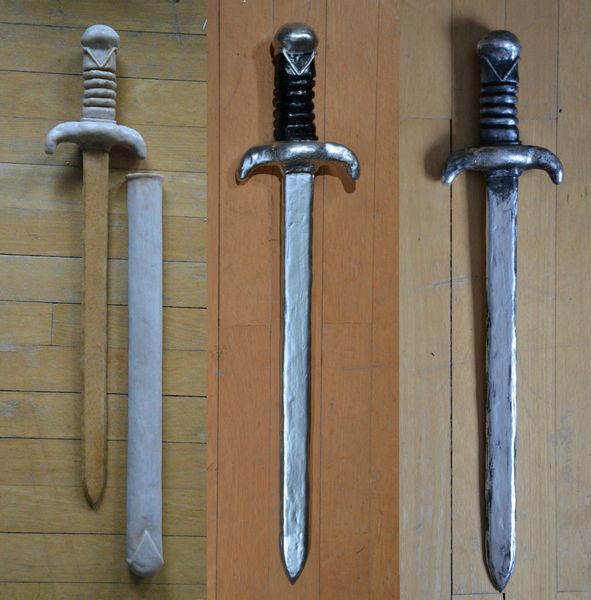 Combining three layers of rubber foam of different sizes and two layers of WFA for the sword.
Juliet's costume :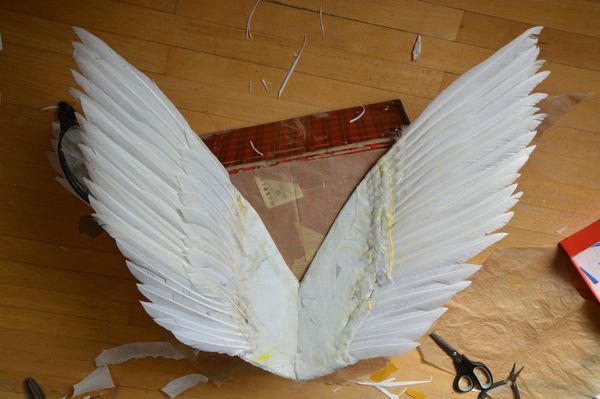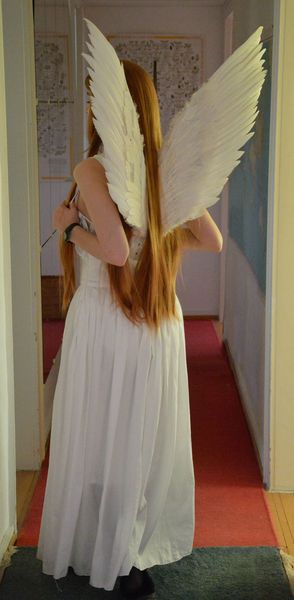 Left : Testing the fitting of the finished wings.
Right : Cleaning the wig's hair with hair glue and hair gel.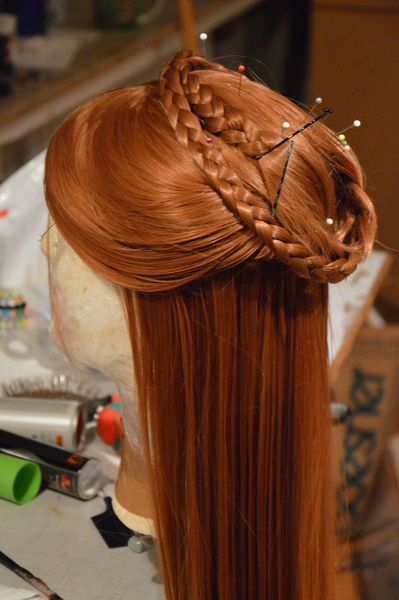 Nearly finished wig styling