For the next three months, I will be learning at a hairdresser's studio to prepare my studies of special make-up. It is the Studio Peter Steimel in Cologne, a great and highly professionnally working studio, where I wish to see the most important things of hair cutting in the best conditions (= great coiffeurs!).
These are some practices I did for the first time :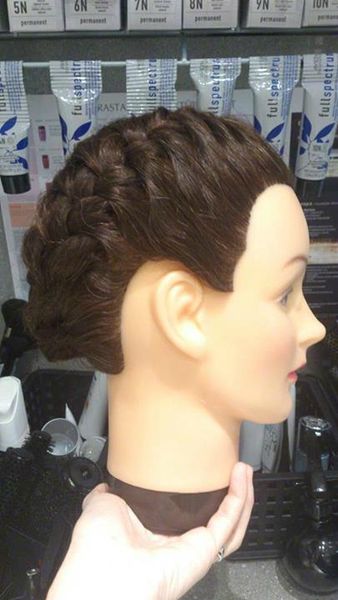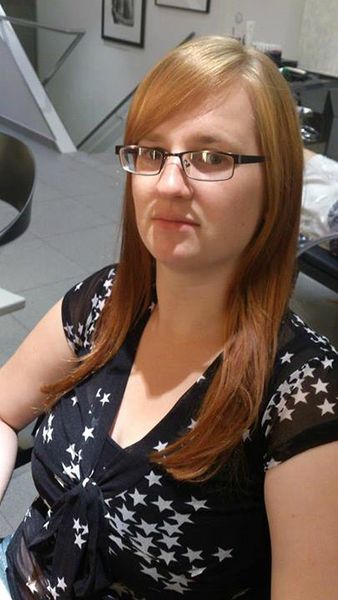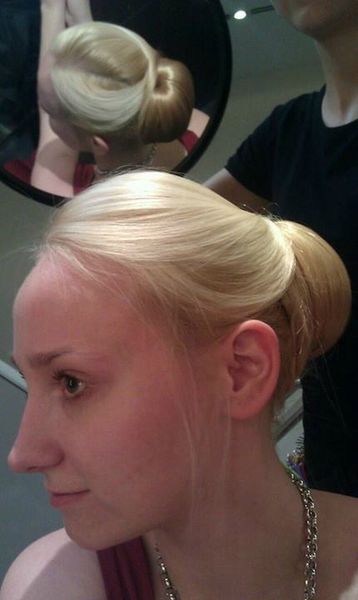 This here was a hairstyle I saw when a collegue was creating it for a client. I watched, drawed for not loosing the information and tried some days after on a modell who cale for a haircut anyways. :)

This is what I already did before :

Styling the wig for the Juliet costume, a project that you can see here, on facebook.com/bakka.cosplay.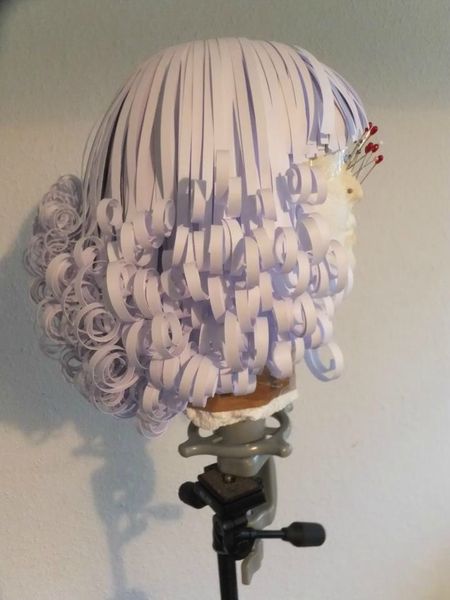 A wig made with paper only.