Preview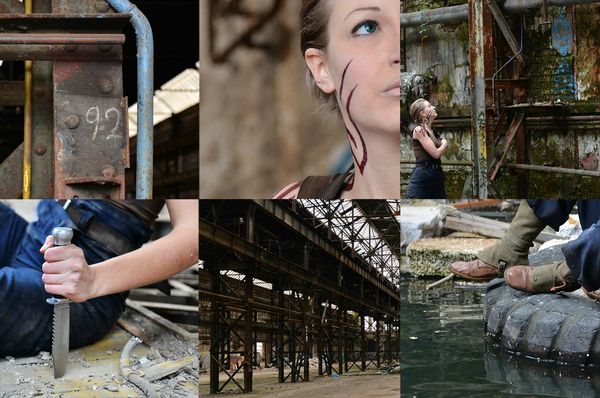 photos : Dominik Huppert / WidowFX Photography, january 2013 in Trier, Germany

Making-Of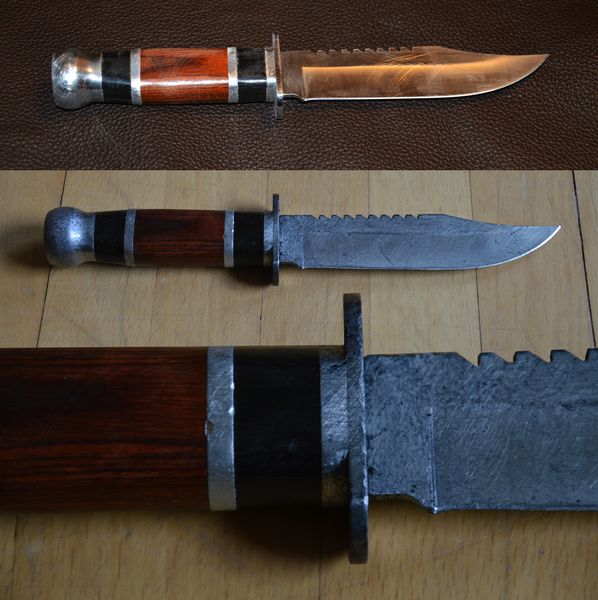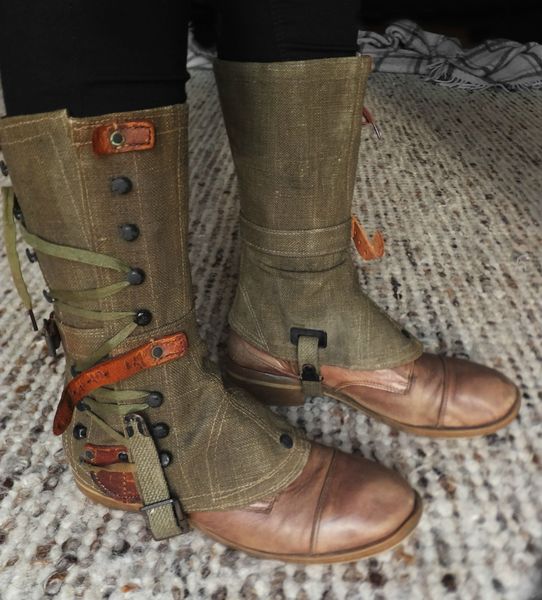 Working on the knife to make it look used (to be continued for the next shooting).
These are gaiters of World War I, I found them on a flea market in Clermont-Ferrand.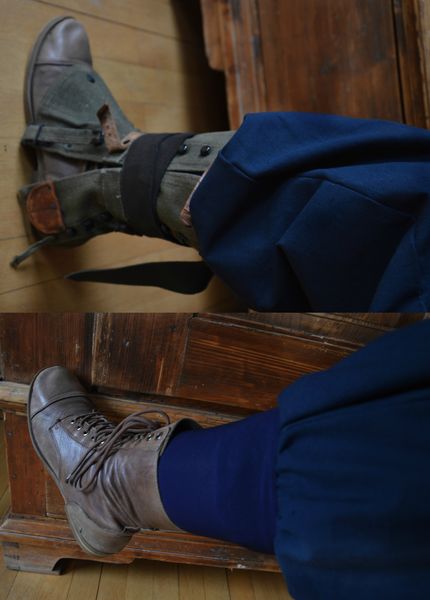 My technique to disable the thousers to move too much where they are not meant to go.
Making an old-looking leather by sanding and applying shoe polish.
Shooting

The woman I personify is Martel, a former soldier from the series 'Fullmetal Alchemist'. I wanted to stay in this rough nature of character in all details ; make-up, poses, colour and texture of the fabrics, the shooting location etc.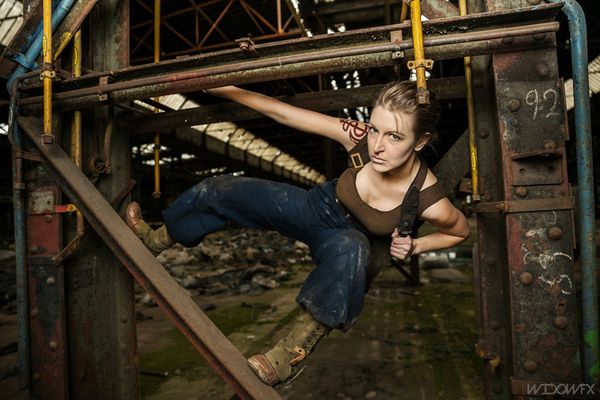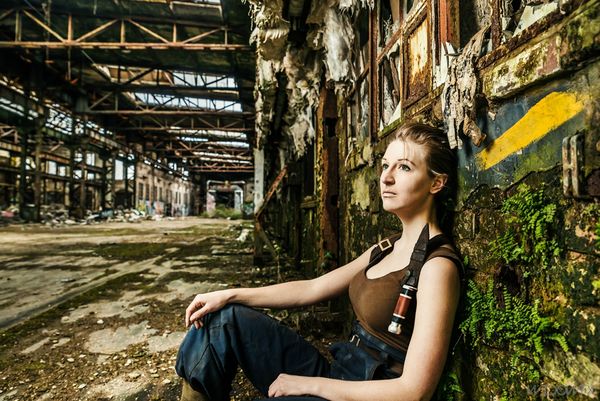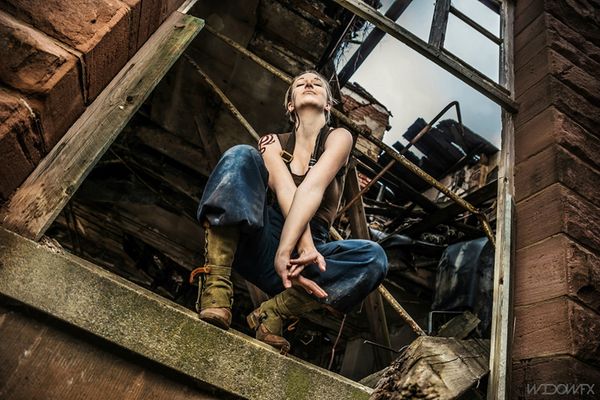 photos : Dominik Huppert / WidowFX Photography, march 2013, Trier (Germany)