Since I want to enter the Special Effect School in Cologne in october 2013, I want to learn during an internship at a hairdresser's saloon.
I searche for great hairdresser, because I need to know that they are very professionnal. I would do anything as long as there is something important and interesting to learn for my way to be an special effect artist. The school is very expensive and professionnal. I want to enter this school with as much knowledge as possible to built on right at the beginning.
I send applications and even went to present myself in Cologne. Here you see my CV and letter on satiné paper, enlarged removable photo, visiting card, a protective jacket to protect everything in a hard cover envelope. I think this is quite clean. ;) Here it is :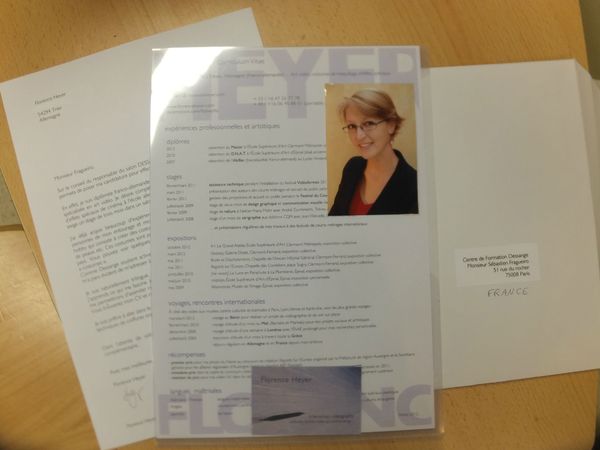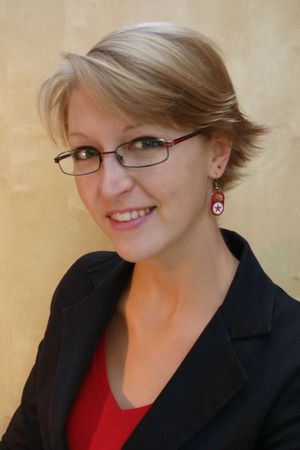 I hope they like what I show.
At least on thing is for sure : the presentation is neat and respectful. I really want this to go well so I can begin to work and learn!!
We will see.