We worked in groups on different projects forming on big story which will be shown during the International Short Film Festival Clermont-Ferrand 2012. I had the idea and developed it with Léa Puissant.
Here some pictures of the filming this week.
sans pouces. . .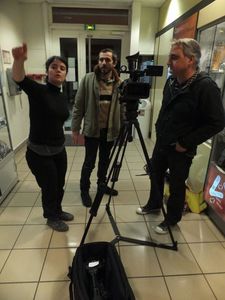 29/11/2011 at 7 p.m. : filming
The shooting location :
The hands the actor used :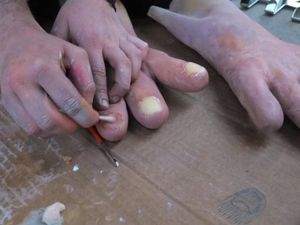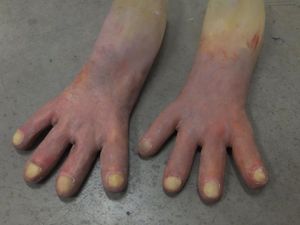 One test and the two finished coloured latex gloves (Léa)

Thank you again to Phillipe Petit (actor), Alex Pou (video artist) and Fabrice Guérinon (technician).
I think it was a great experience for everyone. I learned a lot.

.