Month ago, I saw thet there was a competition for video and photo with the subject "Regards sur l'Europe" ("look/sight on Europe"). I wanted to participate, so I send my work. A video and a photo.
I have been honored with the first price, so awesome! This is the photo the jury chose :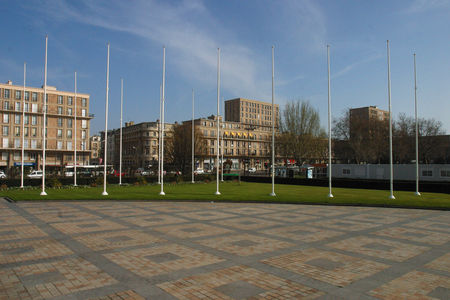 A photo I took in Le Havre
The second work I presented was the video "Klischees" :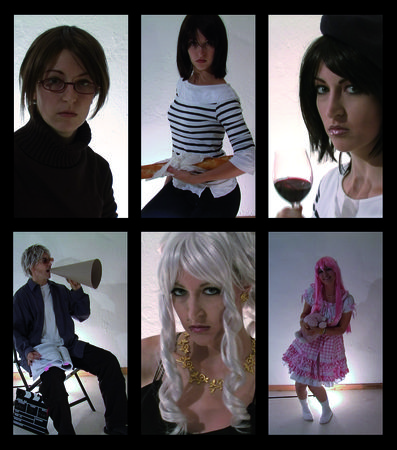 This mosaic photo appears in negativ sometimes... who knows why... ??? Canalblog strikes too often.
My (photo)submition was presented like this :

It's 9:16 but dailymotion deformed it!!! Why?! ><
This competition got more and more importance. First, it was within Puy de Dôme and then, it gained an european level. It became an exposition which will move to different places for the next two years, until June 2013.
Some pictures from 12th may 2011, the vernissage of the exposition :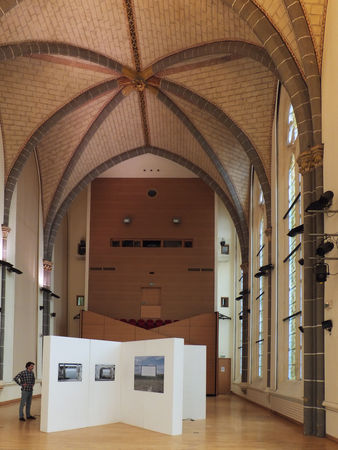 With Gabriel Sucheyre watching Klischees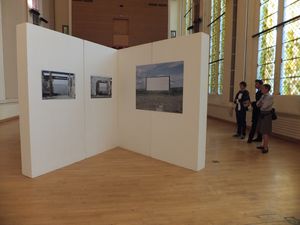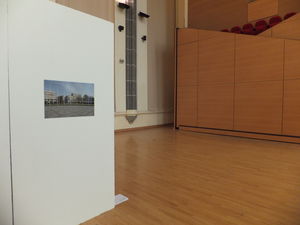 Here the Justine Emard's diptych... ... and my photo again in it's installation
I spoke about this photography and it's background... ...but I'm a little bit proud after all... :D
( clic the image to get to the original homepage )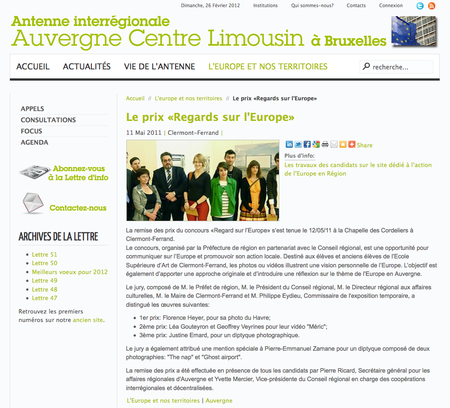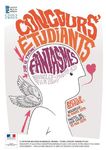 The day after this competition and exposition, I send the video Klischees to the CROUS' student competition. I hope having chances to get rewarded because I and many others do really like this video so I want it to be seen by others, too.
EDIT : Great! I won the third price with my video!! It's a great honor and makes me happy when my work finds interest within a professionnal jury.
bisous X3